Emergency Website Rebuild and Redesign
The Coatings Research Group, Inc. is an international organization of paint manufacturers that is staffed with chemists. They are recognized around the world for their high quality technical work and scientific reporting. Their Green Wise label identifies products that do not contain certain chemicals which have been found to be harmful to humans or the environment.

The company reached out to us with an emergency project. Their previous website company was cancelling their website at the end of year because they were unable to support it any longer! We were shocked to hear this. We never let that happen to our customers.

They contacted us in early November with their dilemma, the website needed to be rebuilt by December 31, 2018. We were able to complete the the project in 4 weeks.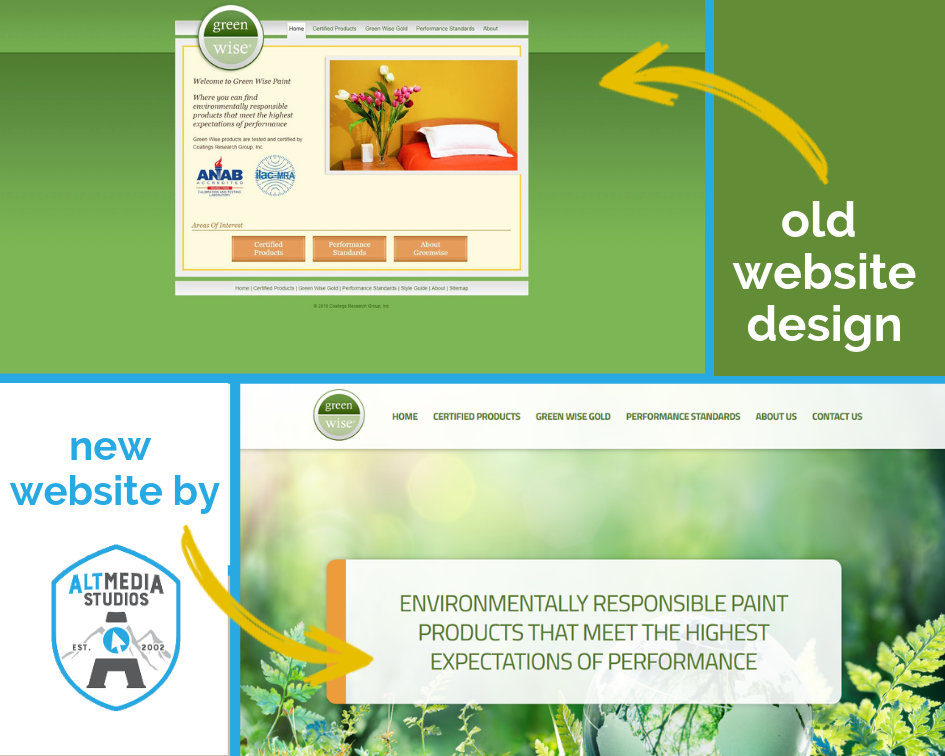 The new Green Wise website has a new design and a custom-built product & manufacturer management system for their products. You can check out the new site at www.greenwisepaint.com.

Not only can you count on Alt Media Studios in any website emergency, you can rest assured that we will always support the websites we build. Part of the reason we can do that is because we have an internal team that manages our own servers, so we can customize down to the server level as needed.
Contact us today and discuss what you need - we can help!
Green Wise Company Location: Berea, Ohio