Alt Media Studios has nearly two decades of website design experience dating back to 2002 when we had our beginnings as Ohio Connect. Amongst our first customers was Industrial Equipment Erectors, a material handling equipment company that specializes in installing modular offices, shelvings, safety barriers and other equipment. We designed and built the Industrial Equipment Erectors website in 2004 and at over 15 years old it was our oldest website design still in use!

This year we recommended a company rebrand, and Industrial Equipment Erectors was on board. Our graphic design team got to work designing a completely new color scheme and logo for them. This rebranding was the perfect opportunity to rebuild their website to match their new look, so our expert designers and developers did just that!

The new website was successfully launched recently, here is a before and after:
The original IEE website:
(ok, we had fun with this graphic!)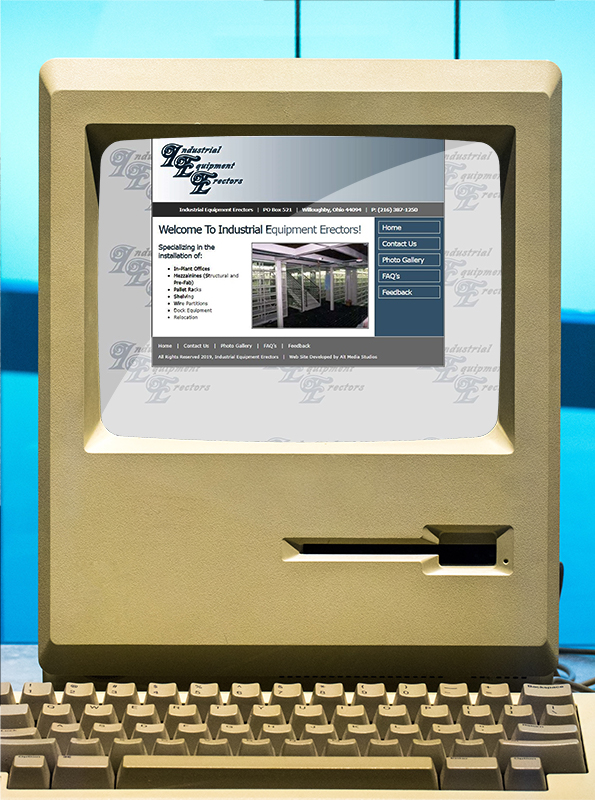 After the rebranding and new website: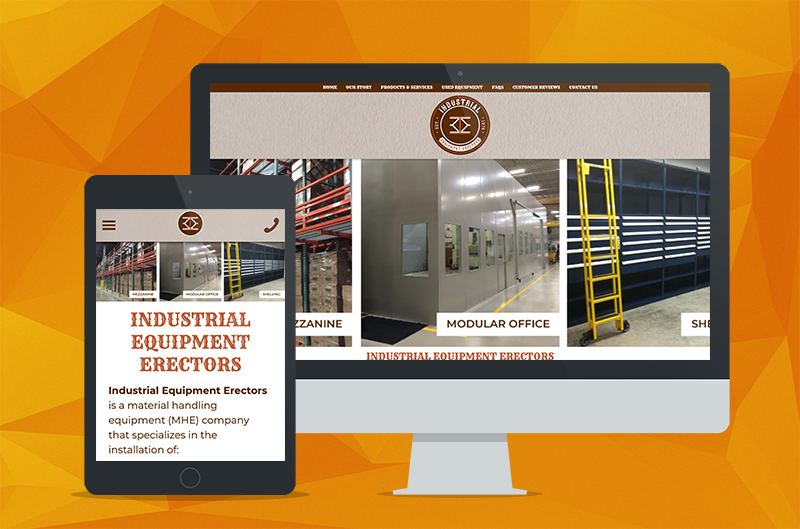 The new logo and company colors also required that the team at Industrial Equipment Erectors receive new business cards, which we designed for them. Other company assets may also need to be redesigned to match in the future and the Graphic Design team at Alt Media Studios is ready and able to design whatever is needed.
Visit the new Industrial Equipment Erectors website at: www.industrialequipmenterectors.com

We love breathing fresh life into older websites, and it's a privilege to do so for customers who have supported us for many years. If your website or company branding is ready for a refresh, talk to our experts today!
---
IEE Company Location: Willoughby, Ohio