Pro Finish Painting and Drywall has over 20 years of experience in plaster and drywall repair, as well as interior and exterior painting. Pro Finish reached out to Alt Media Studios for a new website and we are so pleased they did!
To start with, our graphic design team helped Pro Finish establish a brand identity with a new logo and color scheme.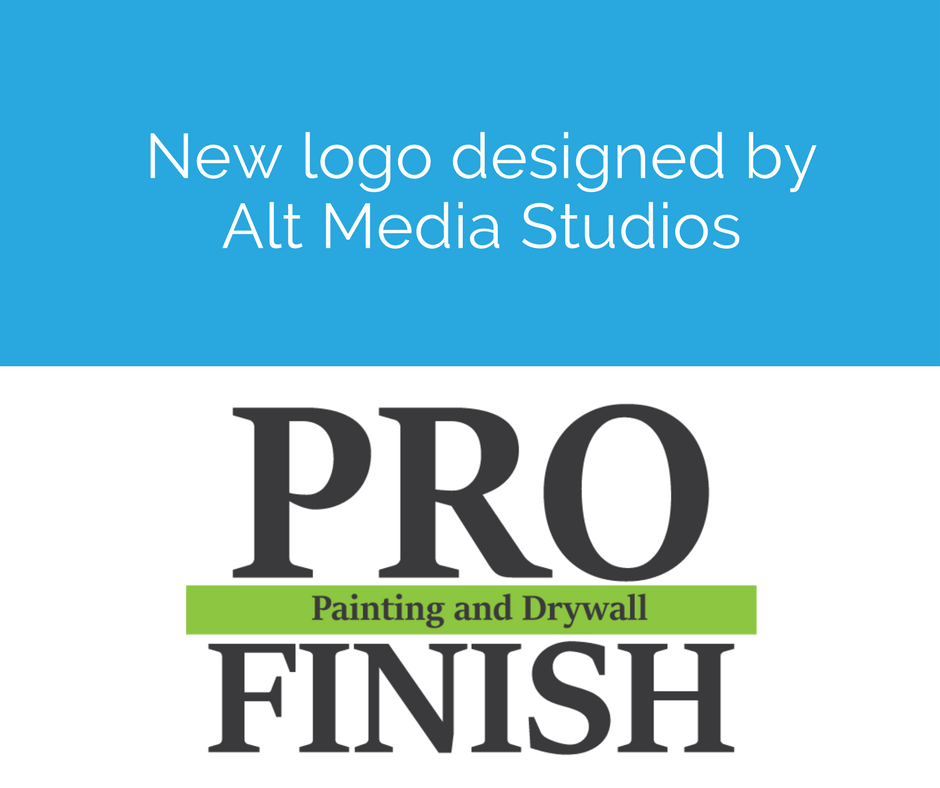 With that great new branding in mind, our developers were able to design a brand new mobile friendly website.
The new Pro Finish website is now in the hands of our digital marketing team who is working to build up their local search presence using SEO techniques, creating and maintaining a presence on social media that provides a valuable resource to their followers, and keeping an up to date Google Business Listing, among other things.
Check out the new Pro Finish website at www.profinishpaintingdrywall.com
How Can Alt Media Studios Help Your Business?
The team at Alt Media Studios really is your one-stop-shop when it comes to your business' online presence:
Branding - from your logo and website, to your business cards, brochures and signage, we can review and design a brand image for your company that reflects your professional ideals.
Web Design - We offer affordable, custom built websites of any size and can create a Content Management System for your site so that you can make edits as needed.
Digital Marketing - Our staff of highly trained & experienced analysts and designers can help with all your digital marketing strategies including Social Media Marketing (SMM) and Search Engine Optimization (SEO). We can improve your online presence -- and thus improve your marketing & reputation.
Company Location: Chagrin Falls, Ohio